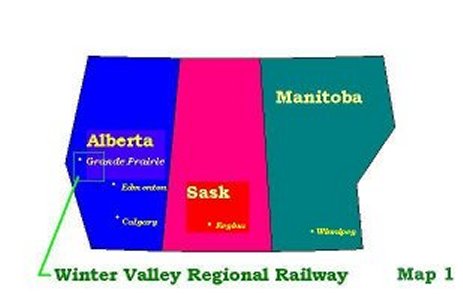 The Winter Valley Regional Railway operates in the shadows of the Rocky Mountains and serves the Oil, Mineral, Coal and Agricultural communities of the high prairies.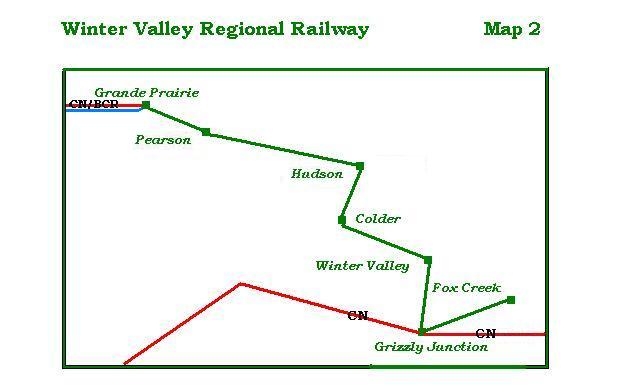 Our high quality main line connects with the CN and the BCR at Grande Prairie and the city of Edmonton.
The growing communities of Hudson, Pearson, Colder, Winter Valley and Fox Creek are also supported with reliable daily service in each direction.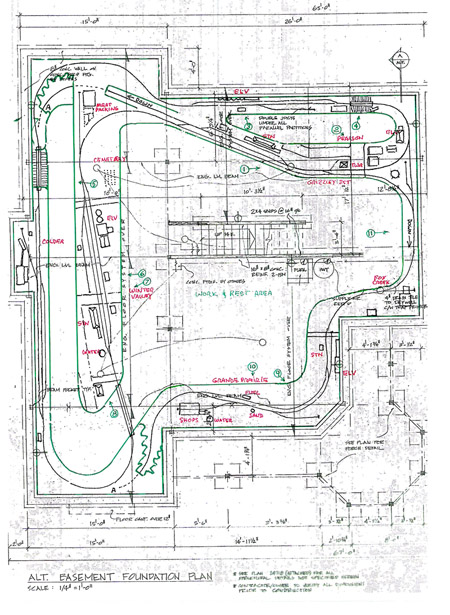 Click for enlargement.
The Winter Valley track plan – (not to scale)